Let's Meet The Blazing Star Movement Founder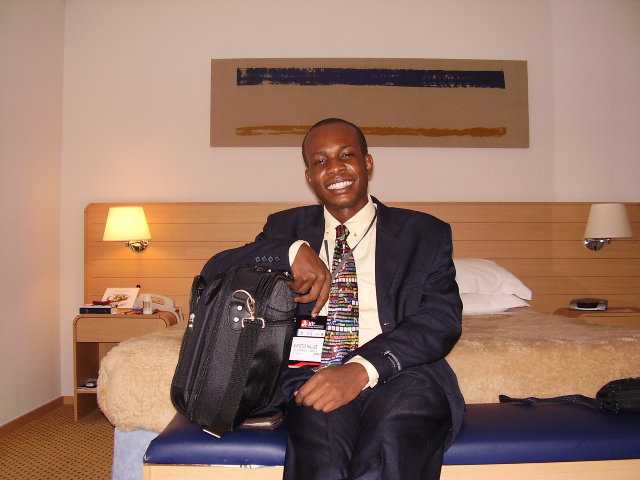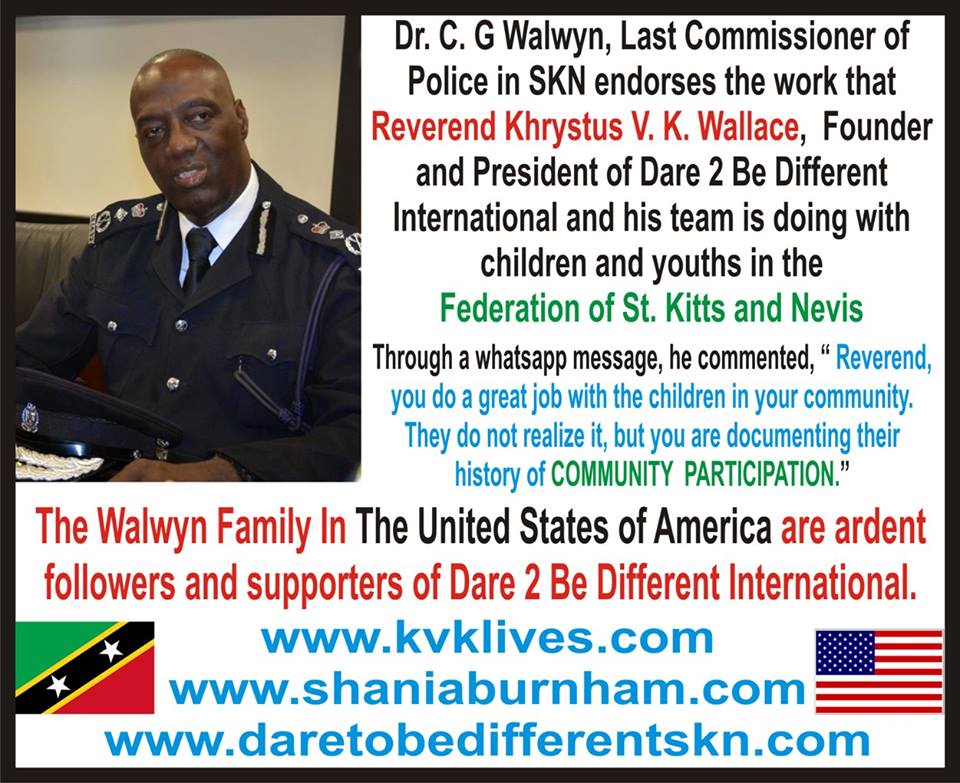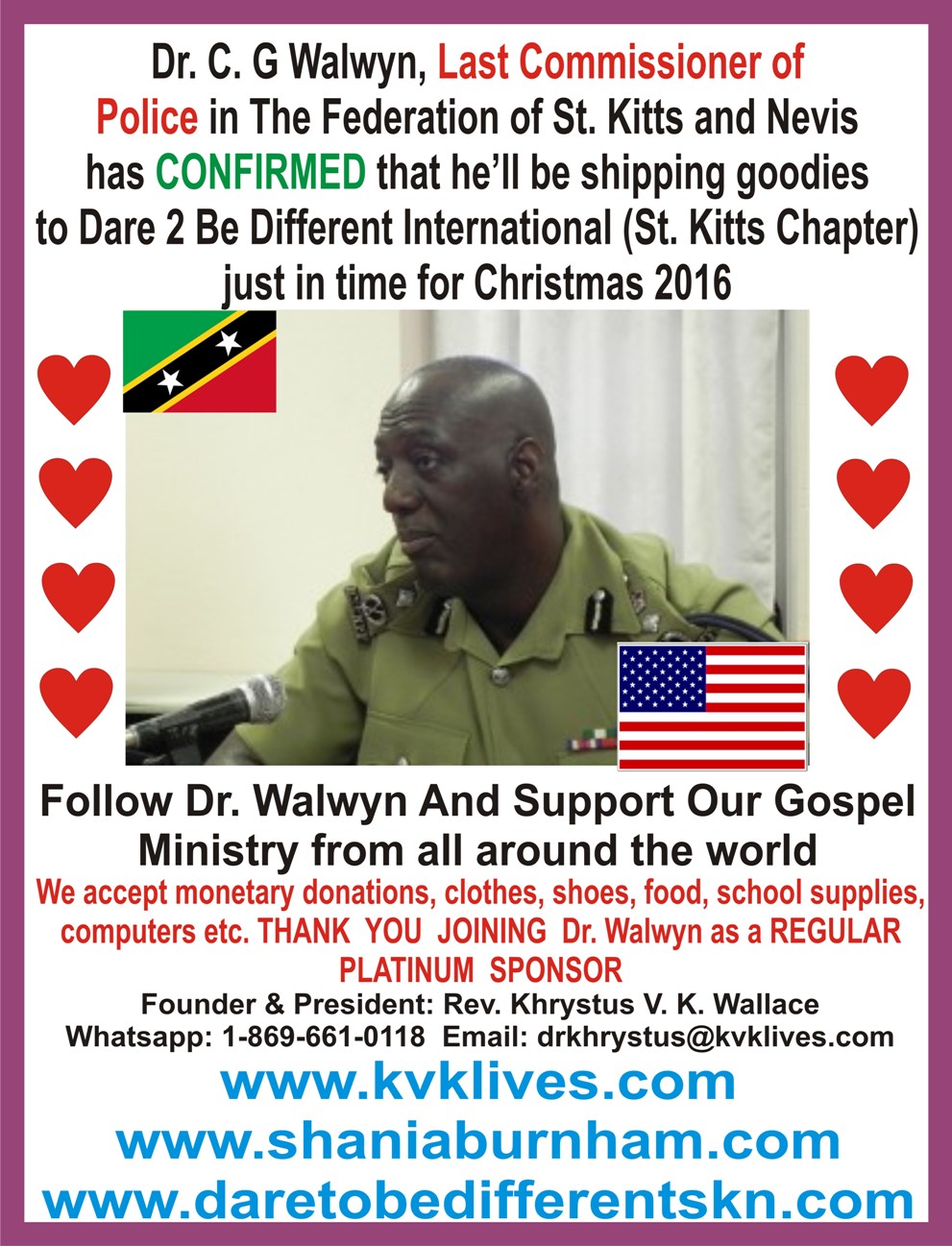 31 year old Khrystus Veren Khrystopherson Wallace was born in St. Kitts, a Caribbean country in the Leeward Islands on July 4th 1986. He started his first business KVK ENTERPRISES -www.kvklives.com at age 13 while attending The Verchilds High School in St. Kitts.
He founded Dare 2 Be Different International (www.daretobdifferentskn.com) at age 21 in June 2008. He is an ordained dynamic traveling preacher, global motivational speaker and mentor-counselor.
His public ministry started at age 15. His ministry of teaching, motivation and evangelism spans across denominational borders. His ability to connect with young people has caused his ministry to thrive with regards to challenging young people to accept Jesus as Lord and Saviour of their lives. His ministry promotes SPIRITUALITY - not RELIGION.
Khrystus is a down to earth, talented and overly brilliant young man who believes that PEOPLE CAN BE ANYTHING THEY WANT TO BE IN LIFE. As a preacher and businessman, Khrystus went a step further and started his own Youth Godly political party - The Blazing Star Movement -www.theblazingstarmovement.com at age 26 in St. Kitts-Nevis on 1st March, 2013. He hopes to become Prime Minister of St. Kitts and Nevis someday.
Approximately three months after he started using the technology and social media to advocate politically, speak out against WRONG and to prove that LEADERSHIP has always been SPIRITUAL and God uses 21st Century Moses' to talk out against CORRUPT PHAROAHs, he was arrested and charged for SEDITION "Seditious Publication" and thrown into Jail in St. Kitts-Nevis for 6 months with bail being denied by every MAGISTRATE AND JUDGE, just for speaking out against The Dr. Denzil L. Douglas St. Kitts - Nevis Labour Party Administration.
Reverend Khrystus, on the 27th of May, 2013, was radically pulled from his BEDROOM - HALF DRESSED in the wee hours of the morning by The Royal St. Christopher and Nevis Police Force and Soldiers from the local army and charged for SEDITIOUS PUBLICATION under his Blazing Star Movement - www.theblazingstarmovement.com 3 month old youth political party. He was handcuffed, thrown into a tinted black police bus like a dog, with army men with sub-machine guns drawn who drove extremely fast with the doors open and then cast him forthwith into jail after bail was denied.
He had his family home and business property raided without a search warrant, items taken from the premises and destroyed, denied bail repeatedly for 6 months, then released on a mere EC$5000 / US$1872 bail by Justice Ramdhani on Friday, 29th November, 2013, a new judge who came to the Federation and immediately read through the details of the case that Lawyer Nassibou Butler had submitted to the High Court at The Sir Lee L. Moore Judicial Complex in Basseterre, St. Kitts.
Reverend Khrystus then had to go to the Magistrate's court in St. Kitts over 20 times to see whether the case would be adjourned, started or dismissed. Magistrate Josephine Mallelieu-Webbe then questioned why police were taking so long to prepare and asked if they arrested the Reverend and put him in jail for 6 months in order to go on a "Fishing Expedition" to find evidence to prosecute him.
The Director of Public Prosecution in St. Kitts and Nevis then threw in the towel and asked that the case be NOLLE PROSEQUE on Monday, 11th May, 2015 for LACK OF EVIDENCE. When his most crucial tools of trade were immediately ordered to be handed over by Magistrate Mallelieu-Webbe so the Reverend can continue running KVK ENTERPRISES - www.kvklives.com, they were in non-working condition and this prevented and crippled the young man for a period of 3 years from earning a living to meet his debt obligations.
Former Prime Minister of St. Kitts and Nevis under a Labour Party Administration, The Right Honourable Dr. Denzil L. Douglas has constantly PERSONALLY informed Reverend Khrystus that he never had anything to do with his arrest and never gave any such instructions and although he was the Minister of National Security, The Police Force is an independent body that makes its own decisions without the involvement of The Minister of National Security.
The big question is, WHO IS REALLY TELLING THE TRUTH?
Senior Lawyer Nassibou Butler fought endlessly for his client over a two year period, while he was out on bail and he was finally EXONERATED from all SEDITION charges on Monday, 11th May, 2015, going down in St. Kitts - Nevis History Pages as the youngest preacher, businessman and politician to be arrested on SEDITION CHARGES AND BEAT THE CROWN.
Lawyer Nassibou Butler has always stated that in this 21st century, Khrystus' freedom of speech rights were infringed and his character and life constantly threatened because of the ABUSE OF POLITICAL AND POLICE POWER in The Federation of St. Kitts and Nevis.
Another set of the Reverend's Lawyers, Marsha Henderson and Vaughn Woodley of Henderson Legal Chambers located at The Sands Complex, Basseterre, St. Kitts are now seeking SIGNIFICANT COMPENSATION for their client for wrongful arrest, six months wrongful detention, defamation of character, malicious prosecution, loss of business, destruction of 90% his critical tools of trade to run his KVK ENTERPRISES -www.kvklives.com business and Dare 2 Be Different International -www.daretobedifferentskn.com ministry.
Brother Khrystus remains FIRM in his faith in GOD and never seems to give up.

This is certainly an ATTITUDE that everyone globally should seek to EMULATE.